Welcome to the K1USN Radio Club's home page.



For updated information come back again soon.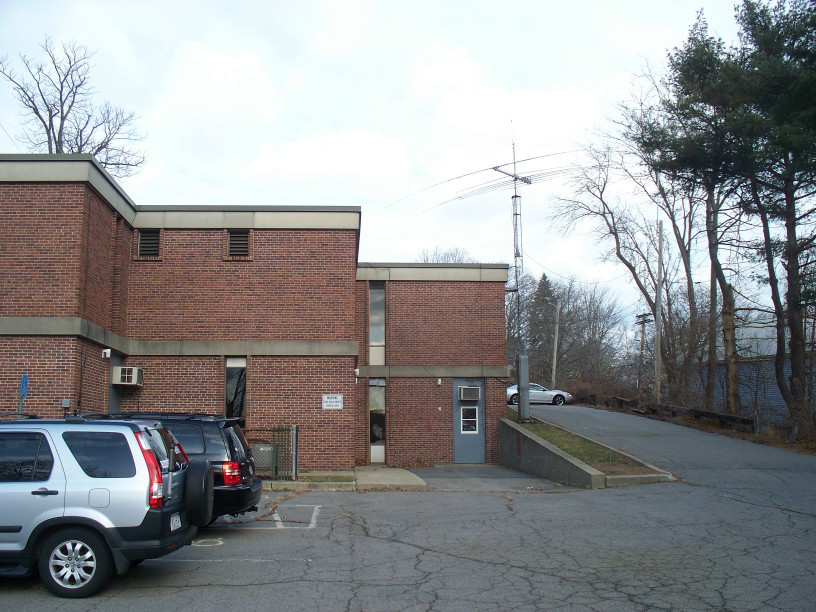 The tower supports HF and VHF/UHF antennas. There is a 75 meter dipole up 35 feet and on the otherside of the parking lot a HF vertical.
There are 5 operating positions. Three HF positions, one UHF/VHF position and a Navy vintage operating position.
The K1USN Radio Club, a none profit group of radio hobbyists, is affiliated with the
Braintree Radio Club and has set up an Amateur Radio Station at the Watson Library
and Research Center, pictured above, located at 85 Quincy Avenue, Braintree, Ma. 02184.

The club will demonstrate the Amateur Radio Hobby to local school children and will
provide historical displays of radio apparatus used by early HAM radio operators and Navy shipboard operators.
One Saturday a month members of the club will conduct Amateur Radio licensing exams.

Please join us in this important endeavor. We will operate K1USN and be heard on the airways
again. We will plan fun events both related to HAM radio and not involving HAM radio.
Check out the operations page for Flea market photo.

K1USN is located at the site of the Fore River Ship and Engine Company which
was started and owned by Thomas Watson who built ships during the late 1800's and early 1900's.
A couple of notable ships built at this site were the USS St. Lawrence DD-8 (Launched 1900) shown below

and the lightship Diamond Shoals (Launched 1900)below.
In 1901, the site was moved down the river and became the Fore River Shipyard which no longer exists.
The call sign K 1 'United States Navy' is appropriate because at this site many early Navy destroyers and cruisers were built.

---
Email the Club K1USN with your opinions or questions.
Last edited on January 15, 2012